How to Get Indexed by Google and Bing Faster
After publishing a blog post or content, the first thing you must do is to submit your post link to major search engines like Google and Bing. If your site does not have a high page rank, Google may take time to index your link. Sometimes it takes more than a week or more to…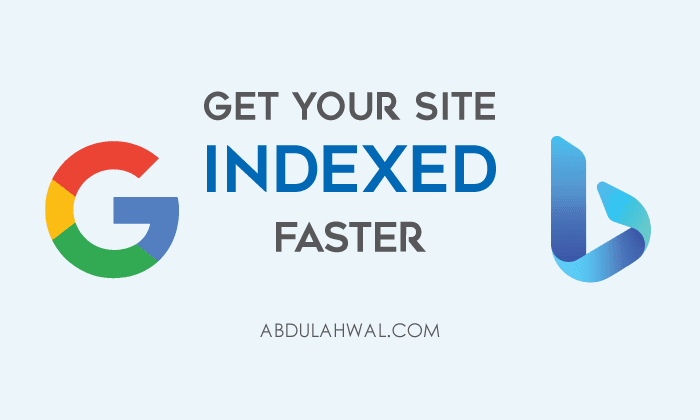 After publishing a blog post or content, the first thing you must do is to submit your post link to major search engines like Google and Bing. If your site does not have a high page rank, Google may take time to index your link. Sometimes it takes more than a week or more to index a link.
Search Engines don't index automatically, they rely on search bots. They have an specific crawl rate for each website.
If your website has lower crawl rate, your site is getting indexed fast. You can find your Crawl States in Google Search Console > Settings > Crawl States.
Can you increase your crawl rates? Yes, you can do it. How?
Usually, when you publish 2/3 your posts daily and update your old content regularly, google will index all your content as fast as possible. Google gives priority on your site. Your crawl rate will increase and google will continue to crawl more frequently. Thus your site gets more attraction from Google.
After publishing a blog post, don't wait for Google to index naturally. Tell Google about you new content and submit the link for indexing. This is the professional way of getting indexed by Search Engines.
Let's see how to do so.
Get Indexed by Google
To submit your post link in Google, first you need to add your website or blog in Google Search Console. If you have already added your site, login to your Google Search Console account.
Follow the simple steps:
From the left top, select your website.
Paste your blog post or page link here, and hit Enter button
Google will fetch your page and show information. Now click Request Indexing
Get Indexed by Bing
To get indexed by Bing, you have to add your website in Bing Webmaster Tool first. If you have not added your site, see the how to add a website in Bing Webmaster Tool.
If you have already done, log in to Bing Webmaster Tools and follow the steps.
Select your website from left top. > Then Click on URL Submission > Submit URLs
Put your new post link or links in the text field and click on Submit. You can request for 1000 new URLs in a day.
Hope you have done it. Sometime, Bing delays to index a link. Don't worry it will not take more than one hour. I like to invite your read a complete SEO tutorial for Blogger. Please don't forget to put a comment. Wish you all the best. Thank you