What is Digital Marketing and why is it important
Learn what digital marketing is, why digital marketing is important for every business and you should learn it.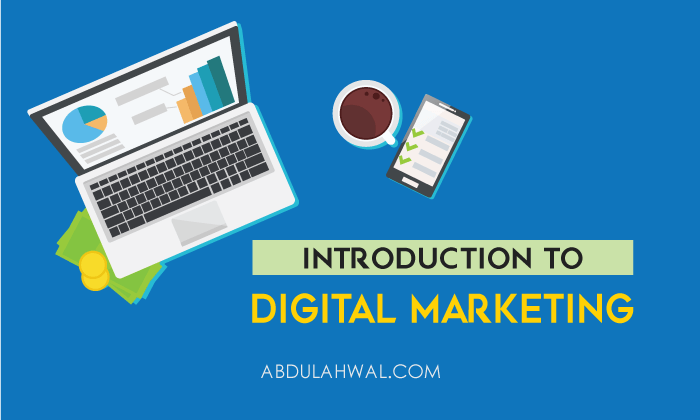 Do you want to know about digital marketing or internet marketing? Here I will tell you what digital marketing is and why it is so important for every business. Before going into details, let us know about the concept of digital marketing.
Suppose you are driving down the road, notice how much time you look at roadside billboards and how much time you spend on your mobile screen. Most likely you spend most of your time on your mobile screen.
Now no one looks outside. Mobile, computers and social media are controlling people's eyes. In the future people will spend their every minute busy. Hence, marketing on old billboards and signboards will no longer be effective.
So marketing will be on mobile, computer, internet and social media. And that is digital marketing.
What is Digital Marketing
Digital marketing is all activities of selling products or services through various digital channels such as search engines (Google Search), social media, blogs, websites and mobile apps.
That is, digital marketing is the strategy of marketing using any digital device or electronic medium. Digital marketing is not just about online. It can be online or offline.
Importance of Digital Marketing
Currently, almost all activities including business and commerce are conducted through online platforms, computers and electronic devices. Its use is increasing day by day. We are spending most of our time on mobile devices, the internet and social media.
Now nobody is encouraged to buy a product or service by looking at a big billboard advertisement. No one even bothers to look at billboards these days after being encouraged. Although there are still many big companies competing in billboard and television advertising, this will not last long.
Notice that Google and Facebook make much more profit than any other traditional advertising company. Why are they doing so? Because they are controlling your eyes too much.
Throughout the day, you spend far more time on Facebook, YouTube and Google searches than you watch roadside advertisements and television. This is the only reason why digital marketing is so important.
Moreover, you can reach customers in any area in a very short time and at a low cost through digital marketing.
Digital Marketing Channels
All the methods or means of how to do digital marketing are Digital Marketing Channels. All channels of digital marketing are divided into 2 categories, online and offline. Nowadays online methods are more effective and efficient.
I will briefly discuss online marketing and offline marketing mediums.
Online Marketing
There are 7 popular means of online marketing
Search Engine Optimization (SEO)
Search Engine Marketing (SEM)
Social Media Marketing (SMM)
Content Marketing
Affiliate Marketing
Pay-per-Click Advertising (PPC)
Email Marketing
Search Engine Optimization (SEO)
People now use Google Search, Yahoo Search and Bing Search etc. to search for anything. Need cleaner? Search "best cleaning service near me" on Google. Getting the list of local cleaning services.
What we search in Search Engine is called Keyword. After searching, the page that comes with a list of 10 websites is called the Search Engine Result Page (SERP).
The higher a website is on the results page, the more likely we are to click on that website.
Search Engine Optimization is the process of trying to get your business website to appear on the first page of the SERP or search results page for a specific keyword. So that any visitor who searches with that keyword will find your website and learn about your business.
It is currently the most sustainable and cost-effective online marketing method.
Search Engine Marketing (SEM)
Above I mentioned some search engines. These search engines will display your website or product advertisement at the top of the search result page in exchange for money. It is a kind of Paid Advertising.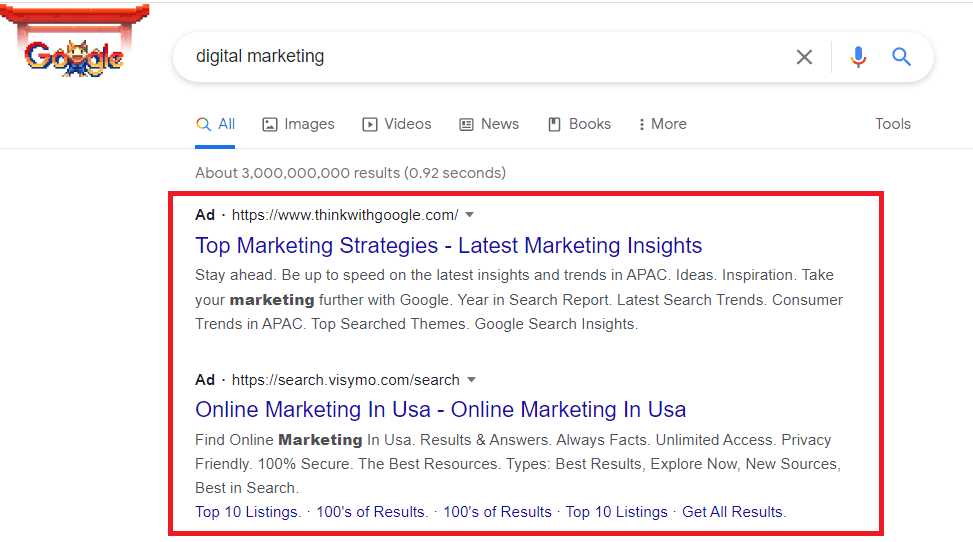 There are 2 models in this type of marketing, the CPC (Cost Per Click) and the e PPC (Pay per Click) Model.
CPC (Cost Per Click) – In this model, you set the maximum amount you want to spend per click on your ad. Thus the ad of the highest bidder will be displayed. You can see the lowest and highest CPC of various keywords from the Keyword Planner tool of Google Ads.
PPC (Pay per Click) – In this model, you pay a certain amount for each click on the ad. Every time a visitor clicks, you get paid.
Through this type of marketing, you can reach potential customers and increase sales very easily and in less time.
Content Marketing
Content marketing is marketing your products or services on websites, blogs, YouTube and various forum sites. You can create content by attractively describing your brand, product or service with detailed information, benefits, terms of use etc. It can be blog posts, product reviews, and digital and video content.
Content creation can have 2 objectives – 1) To inform about the product or service, and 2) To support the buyer or customer.
You can do marketing by publishing content on your own website or blog, popular blogging sites, review websites, YouTube and various forums related to your product.
Social Media Marketing (SMM)
Social media marketing is paid and free marketing on social sites like Facebook, Instagram, Twitter, and LinkedIn.
As of July 2021, the number of Internet users worldwide is 4.8 billion, which is 61% of the total population of the world. Again, the number of social media users is 4.48 billion, which is about 57% of the total population (Source – Hotsuit Report).
Popular social media in most countries around the world including Bangladesh, Pakistan, and India are Facebook, Instagram, Whatsapp, Twitter etc. Twitter, Reddit, and Pinterest are more popular in American countries.
Just by thinking about your presence or activity on social media, you can understand the importance of social media marketing.
Affiliate Marketing
The affiliate marketing model is where you market and sell someone else's product or service. From each sale, you can earn an affiliate commission at a fixed rate.
Suppose you promote one of my products on your website, blog or social media, if any customer buys the product from your promoted link, I will pay you a fixed % commission of the purchase price.
With affiliate marketing, I am able to sell through you without advertising the product. Similarly, you can earn by selling my product. In this case, both you and I are benefiting.
The company or brand whose product will be sold, that brand or company is the advertiser and those who will sell the product by affiliation are called the publisher.
The process by which affiliate marketing works:
Publishers partner with advertising companies as affiliate marketers
Publisher/Affiliate Marketer Promote the product to potential buyers
Successfully sell any product
Paying Affiliate Commission to Advertiser Publisher
All the big companies in the world like Amazon, Alibaba Themeforest, and eBay are using the affiliate marketing option to sell their products or services.
Pay Per Click (PPC) Advertising
Ad networks like Google Ads or Bing Ads display ads on their search engines, YouTube or third-party websites. You pay Ad Networks to display ads for your products or services.
In this case, Pay Per Click means cost per click. That is, only if a visitor clicks on the ad, you will have to pay a fixed rate.
When you are visiting a website or visiting YouTube, you might see some of these ads.
Email Marketing
Email marketing, in simple terms, is sending promotional emails to potential customers advertising your products or services. The main purpose of email marketing is to inform customers about your product or service.
Although email marketing is a very old method, it is still the most popular and used among digital marketing channels. There are a few reasons why it is popular.
As a result of various policy and algorithm changes in SEO, SEM, and SMM, the marketing strategy is affected. But algorithms and policy changes have no effect on email marketing.
Email marketing develops an asset for you. For example, the email list you are collecting of potential customers is one of your assets. You can reuse it in your next marketing campaign.
Plus, you can reach millions of potential customers within minutes by sending just one email. For these reasons, it is still very popular.
Email marketing can't be done through emails that we usually use, such as Gmail, AOL, and Yahoo Mail. Here you cannot send thousands of emails at once. So email marketing has to be done by purchasing an email server.
Offline Marketing
These types of marketing strategies have been used long ago. Still, with the help of some modern and digital technology, these mediums have improved with the times. Some of them are briefly mentioned.
LED Display Advertising
LED digital billboards are now seen instead of printed billboards in big cities. With this billboard, it is possible to display video ads. This type of billboard is more able to attract customers than ordinary billboards.
All billboards in major cities of the world, such as Dubai, and New York's Time Square, are digital billboards. You won't see any ordinary billboards there.
Radio Marketing
Our mobile devices also have a radio. Radio technology has improved. Now there are many online-based radio streaming channels as well.
Many of us have a habit of listening to the radio. This number is not to be neglected.
TV Marketing
Apart from cable TV channels, there are many TV channels streaming online now. There are few people who do not watch TV at all. It is the most used method in offline marketing.
Television marketing may never stop. About 2/3 of people watch some TV or live streaming TV.
However, one of the problems with Cable TV Channels is that on Cable TV you cannot target the right customers and show advertisements. Therefore, marketing on cable TV channels is not effective, resulting in very little or no return on investment.
Mobile Marketing (Call or SMS)
Now everyone has a mobile device. You can offer your product or service to a potential buyer through a phone call or message. If you are using a phone, you must have received such calls or SMS.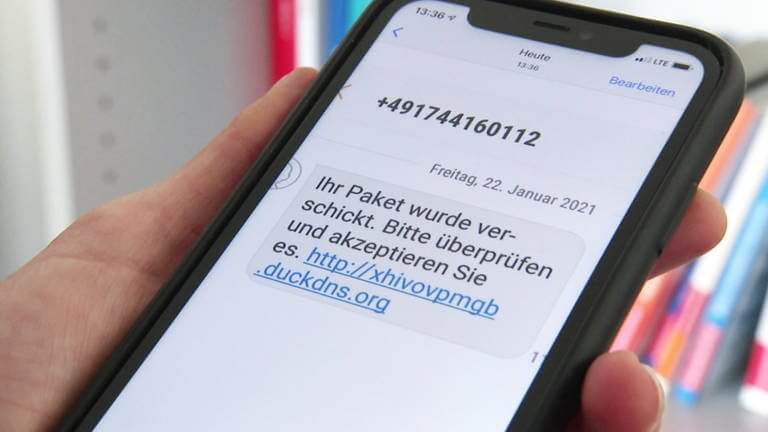 Just as mobile companies send you SMS with their bundle and minute offers, you can also send SMS to advertise your products or services and offers.
Mobile marketing is currently a widely used and valid marketing channel.
Phone numbers of potential buyers can be collected through various means. In most cases, an automated system is used to call or send SMS to the customer.
When a person is directly phoned or sent an SMS, it is more effective than email marketing. Because SMS is more likely to be read than email.
To send bulk SMS you need to hire an SMS server. Then you can upload your customer's mobile number list and send thousands of SMS with one click.
Why Learn Digital Marketing?
If you have a business you can improve your business by learning digital marketing. There is no substitute for these skills to survive in today's competitive market.
Also if you want to work as a digital marketer, you can also learn. It will definitely be at the top of the list of skills that will be in high demand in the future. Nowadays all established and reputed companies are doing digital marketing. These organizations have already hired many digital marketers with good salaries. It will create a lot of demand for jobs in the future.
There are numerous marketing-related jobs on freelancing marketplaces. Almost half of the jobs in the marketplace are internet marketing related. You can also earn by working as a Freelancer on Upwork, Fiverr.
Moreover, you can do the marketing work of different organizations independently by having your own digital marketing agency.
If you know digital marketing, you can do your own marketing. So why do jobs or freelancing? You start affiliate marketing. Sell ​​by marketing the products of other brands or companies. 95% of digital marketers do this. This is the only source of income where it is possible to earn while sleeping.
I want you to earn online too. So I will write regularly on this blog about digital marketing and blogging. Stay healthy and stay by.