Learn Blogging and
Digital Marketing for Free
I share knowledge about Blogging, SEO and Digital Marketing
How I can help you?
Mainly I provide new business and e-commerce website building and digital marketing services including Search Engine Optimization, Link Building, Social Media Marketing

Website
Create high quality beautiful website for your business or organization at lowest cost and regular support.

SEO
We can help you getting more visitors and customers form search engines. We can increase online visibility and search ranking of your business.

Facebook Ads
We can boost or run advertisement in social networking sites like, Facebook, Twitter, Instagram and Youtube to promote your business and website.

Google Ads
We place your business advertisement on google to find real customer or buyer from search engine.

eCommerce
Want to sell your product online? We build eCommerce site and integrate online payment method with wordpress and woocommerce plugin.

Help & Support
Lifetime support is always free. You can contact for any help or consultation.
Latest Blog Posts
What clients say
Nam at congue diam. Etiam erat lectus, finibus eget commodo quis, tincidunt eget leo. Nullam quis vulputate orci, ac accumsan quam. Morbi fringilla congue libero, ac malesuada vulputate pharetra.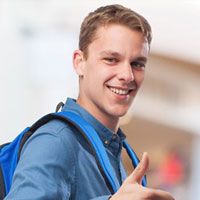 John Doe
Designer